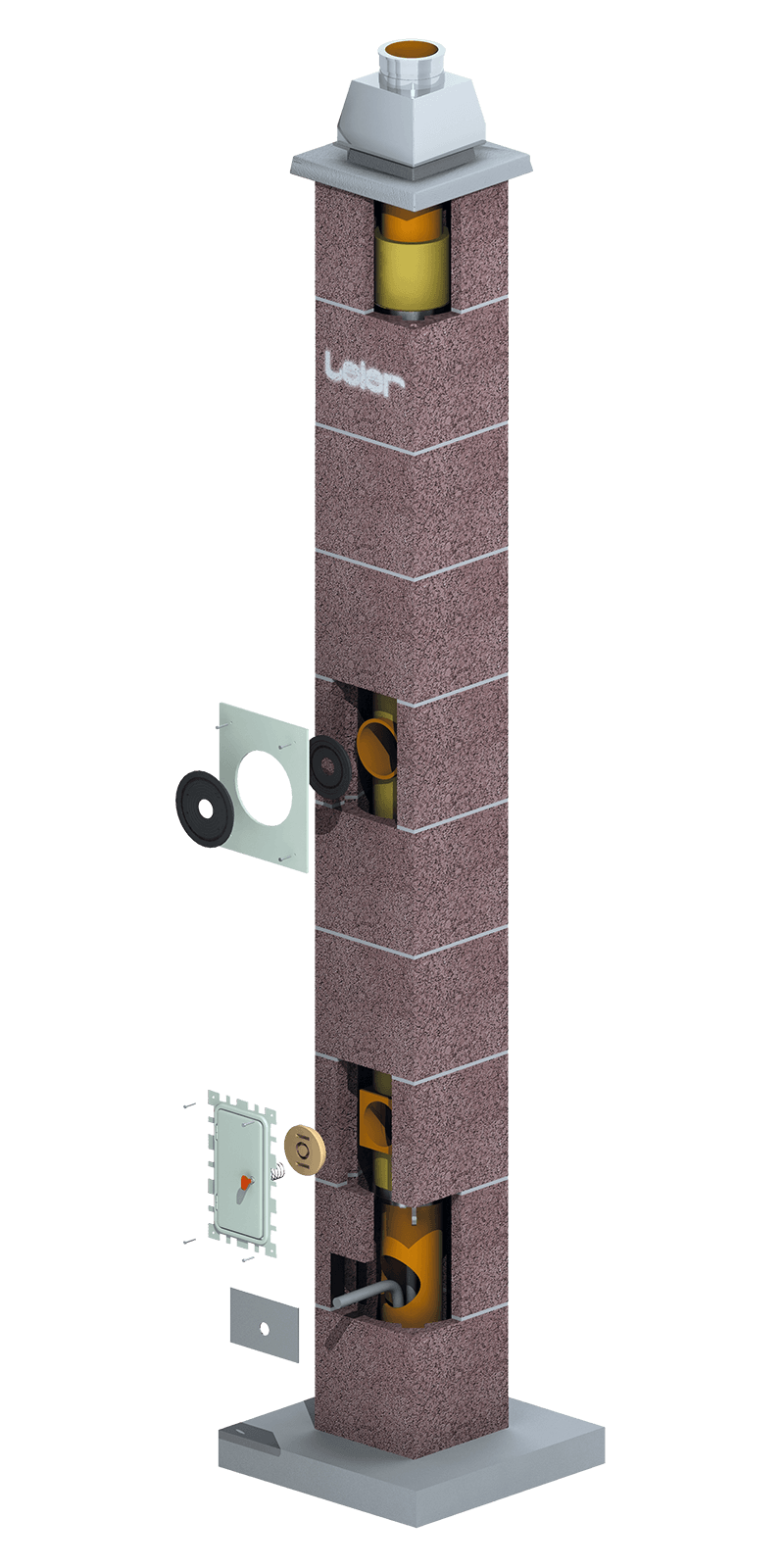 This chimney system represents the highest technical level, it is suitable for connecting appliances for different fuels with an open but also a closed combustion chamber. It is the optimal solution for gas turbo and condensing boilers, as well as for solid fuel boilers with a closed combustion chamber. In the case of apartment buildings, they represent an ideal solution for connecting several turbo gas boilers to one chimney vent. This chimney ensures the greatest freedom in the choice of heating equipment, it allows to replace the heating equipment during the use of the building.
The use:
turbo gas boilers
condensing gas boilers
classic gas boilers with an open combustion chamber
fireplace inserts
ovens
stove
solid and liquid fuel boilers
pellet boilers
wood gasification boilers
suitable for passive houses
Features:
ceramic insert
NO FROST - the chimney outlet does not freeze
the possibility of replacing appliances
LAS system – combustion air supply
combinability with other chimney systems
the possibility of connecting several appliances
W3G technology
Contact us
If you are looking for a reliable partner to help you with your planning, contact us directly business managers, who will be happy to advise you and also prepare an estimate of the material for your construction.
Alternatively, send your projects directly to: napocty@leier.sk.